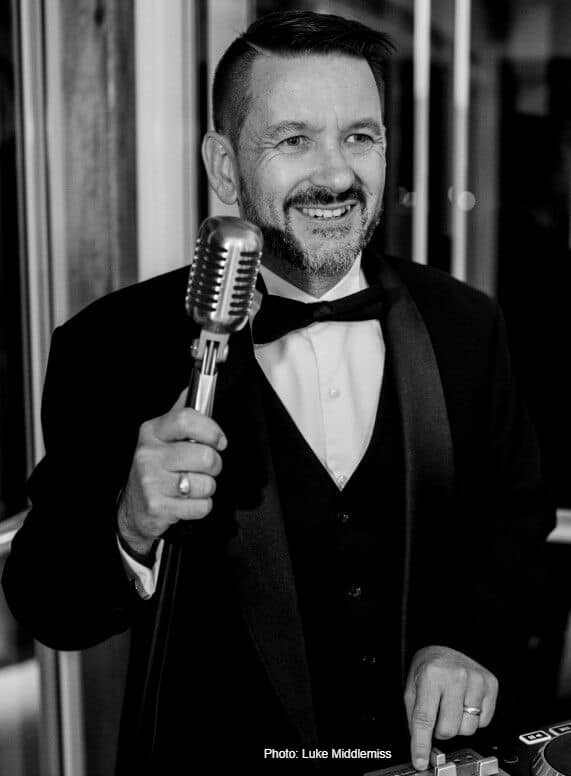 DO YOU NEED A MASTER OF CEREMONIES?
Master of Ceremonies is something I am very passionate about.
Increasingly, many couples are giving uncle Bob the flick and turning towards a professional Master of Ceremonies for their wedding receptions.
Sadly, I have seen far too many times couples that choose a family member or friend to fulfill the role of Master of Ceremonies, only to watch the wedding night run completely off schedule, guests confused as to what is happening and when and photographers not there ready to capture the moment as an untrained MC suddenly announces a key event without making sure the photographer was ready.
Working with me as your MC, I not only run the night smoothly and keep everything on time, I also meet with you prior to the day to help you to ensure the timeline is in the correct order and give you a lot of advice and tips on other elements we can add to make your night memorable for you and your guests.
I have had extensive experience as a Master of Ceremonies.  Here is some of the achievements I have accomplished as a Master of Ceremonies.
– Won Queensland Best MC of the Year award for 2020
– Frequently finished in the Top 10 of MCs for Australia
– Won Best MC of the Year award for the Gold Coast 2021
– President of the international DJ & MC Toastmasters club
– Founder of the MC Guild
I have had (and continue) to hone my skills as an MC with extensive training from fellow Australian and international MCs.
I would love the opportunity to speak with you about how adding my service as an MC to your event will ensure your night is filled with fun and zero stress.