In recent years, the concept of traditional weddings has undergone a significant transformation. Couples are increasingly opting for intimate and personalised ceremonies that cater to their unique preferences. One trend that has gained remarkable popularity is elopement packages. These packages provide couples with the opportunity to escape the stress and extravagance of a traditional wedding while still celebrating their love in a special and memorable way. In this article, we will delve into the world of elopement packages and explore why they have become a sought-after choice for couples seeking an intimate, stress-free, and unforgettable wedding experience.
What Are Elopement Packages?
Elopement packages are all-inclusive wedding offerings that allow couples to exchange their vows in a romantic and often remote destination. These packages typically cover everything from the ceremony venue to photography, catering, and even accommodations. They provide a convenient and cost-effective solution for couples looking to have a small, intimate wedding without the extensive planning and expenses associated with traditional ceremonies.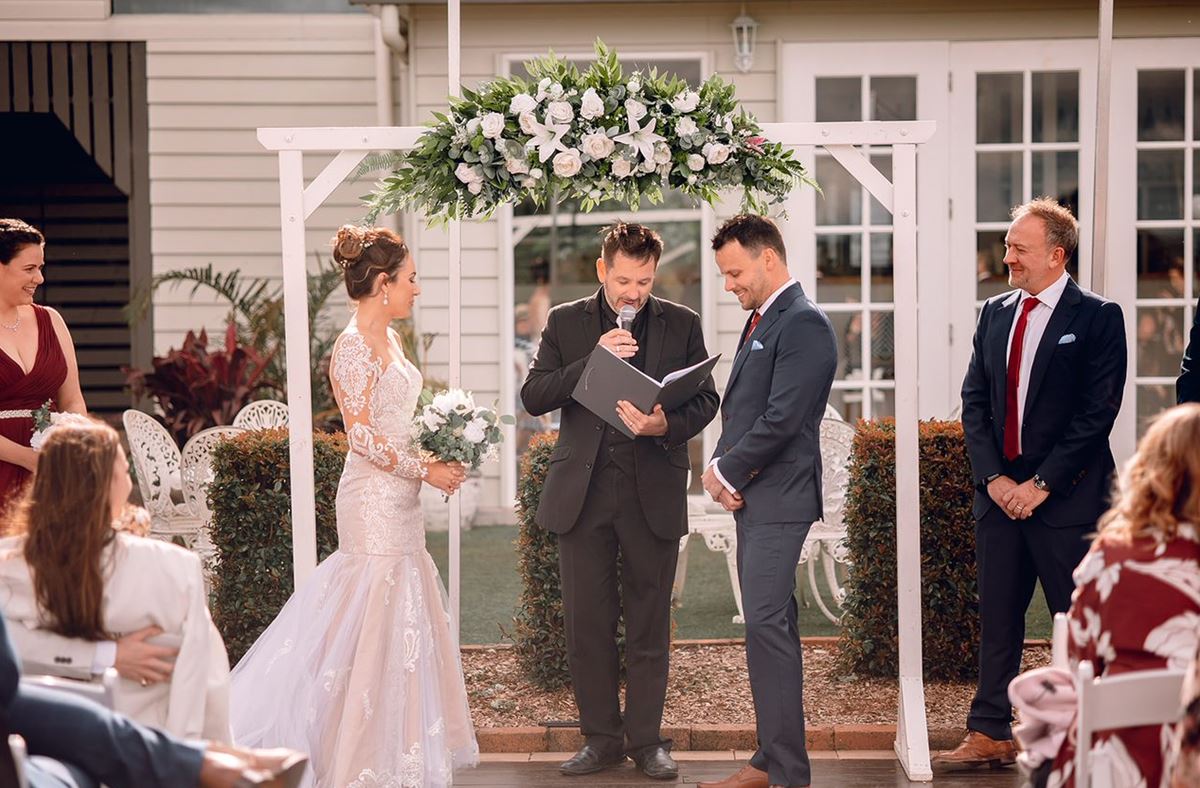 The Allure of Elopement Packages
Intimate Settings
One of the most appealing aspects of elopement packages is the opportunity to exchange vows in a truly intimate setting. Whether it's a secluded beach, a picturesque mountain cabin, or a charming garden, these packages offer couples the chance to create lasting memories in a place that holds personal significance to them.
Stress-Free Planning
Elopement packages are designed to minimize stress and simplify the wedding planning process. Couples can hand over the logistics to experienced professionals who will ensure that everything runs smoothly, from securing the permits for the ceremony location to arranging the perfect bouquet.
Cost-Effective
Traditional weddings can be incredibly costly, with expenses often spiraling out of control. Elopement packages provide a budget-friendly alternative that allows couples to allocate their funds wisely. These packages are often more affordable than traditional weddings, making them an attractive option for those looking to get the most out of their wedding budget.
Customization
Despite the term "elopement," these packages are far from one-size-fits-all. Couples can still customize their elopement experience to reflect their unique style and preferences. Whether it's the choice of flowers, the type of cuisine, or the inclusion of live music, elopement packages can be tailored to suit the couple's vision.
Professional Services
Elopement packages often include a team of experienced professionals who handle every detail, ensuring that the day is executed flawlessly. From photographers to officiants and coordinators, couples can rely on a network of experts who specialize in creating intimate and unforgettable ceremonies.
Conclusion
Elopement packages have emerged as a remarkable solution for couples seeking an intimate and memorable wedding experience. The allure of elopement packages lies in their ability to combine breathtaking destinations, stress-free planning, cost-effectiveness, and personalized touches to create a wedding day that is truly special. As the trend of elopements continues to grow, couples can look forward to a world of possibilities when it comes to crafting their dream wedding, one that perfectly aligns with their unique love story. Whether you dream of a seaside ceremony or an intimate gathering in the mountains, elopement packages offer a world of romantic possibilities for couples who want to celebrate their love in a way that is as unique as their relationship itself.
I have been in the wedding industry as a full time professional since 2008 and have built a trusted network of trusted professionals that can help to put together the elopement package of your dreams.
Contact me today to discuss how we can make your intimate wedding dream come true!